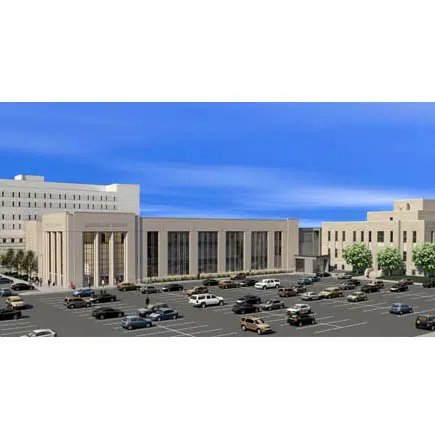 The new addition to the Outagamie County downtown campus will open in about a month.
County Planning Director Kara Homan says things are going according to plan, and they're on budget. She says they expected the new portion to take about a year to build, and it did.
Homan says once departments move into their new space, they'll renovate the old offices. She says that work should take about another year.
She says the county will only have one entrance for visitors, to improve security.
The expansion links the administration building and the Justice Center. The entire project is expected to cost about $30.5 million.