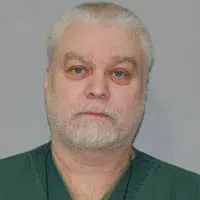 A state appeals court will let Steven Avery's attorney file a longer-than-normal motion for his case.
The 2nd District Court set the limit at 31,000 words. His lawyer, Kathleen Zellner, has until next Monday to file the paperwork. The court already gave her more time in January and March.
A jury found Avery guilty of the 2005 murder of Teresa Halbach. He's serving a life sentence without the possibility of parole.
His nephew, Brendan Dassey, is also appealing his conviction. Dassey's attorneys are asking the U.S. Supreme Court to hear the case