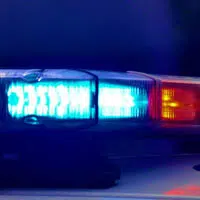 A 55-year-old Chilton man died from his injuries, after a car hit his motorcycle yesterday.
The Calumet County Coroner says James Schwamer was flown to a hospital by helicopter. Sheriff's deputies say the driver of a car pulled out in front of Schwamer's motorcycle at the intersection of Highway 32-57 and Highway E, north of Chilton, around 10:15 a.m. His wife was also hurt.
A 33-year-old Milwaukee man was driving the car, and his passenger was taken to a hospital with non life-threatening injuries.
Deputies say alcohol does not appear to be a factor.