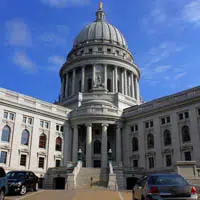 The state now has a mobile jobs unit to travel across Wisconsin and the Midwest to reach out to people looking for jobs.
Christopher Hagerup is the deputy secretary of the Department of Workforce Development. He says some people might not be able to get to brick-and-mortar job centers.
He says they're looking to recruit and train veterans, out-of-state millenials, and soon-to-be released inmates to work in Wisconsin. Hagerup says historically, former inmates are far less likely to re-offend if they have a job lined up when they're released.