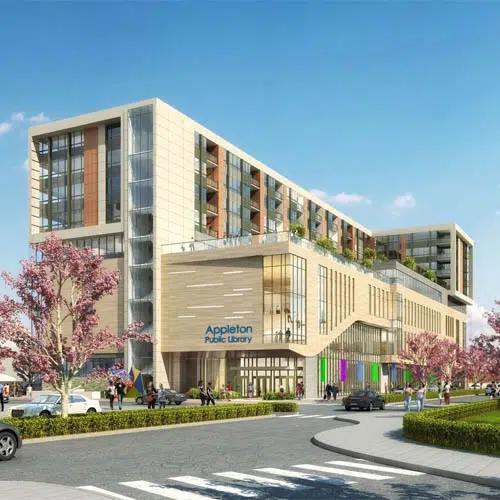 The next step in the planning process for a new library in downtown Appleton will get stakeholders together in different groups.
Library Director Colleen Rortvedt says they'll focus on different parts of the project. She says they want people that represent a variety of ideas and opinions. She says they're looking for leaders, technical experts, and collaborative partners.
Rortvedt says they want to make sure they build a library that meets the best interests of the community.
The library would be part of a mixed-use project on the site of the Soldiers Square parking ramp. The building would also have about 100 apartments and retail space.
The library board talked about setting up the different groups yesterday afternoon.