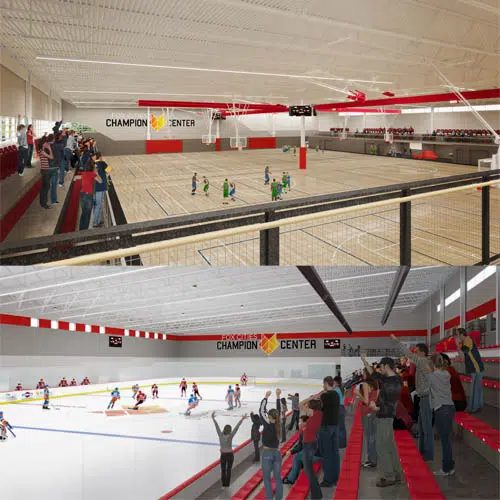 A sports facility in Grand Chute that's expected to draw tournaments to the Fox Cities could cost a little more than $29 million.
The money for the Fox Cities Champion Center would come from the hotel room tax. It would be built near the corner of Greenville Drive and McCarthy Road.
Pam Seidl is with the Fox Cities Convention and Visitors Bureau. She says they would have a permanent hard court area, a permanent ice rink, and a second ice rink that could be converted into hard court space.
Seidl says there's a slope in the site, and they want to use that to create two different levels. She says the fans would enter on a mezzanine level, and the players would have their own entrance. She says that would keep parents and families out of the area around the locker rooms.
The town of Grand Chute would own the facility through its new Community Development Authority. The bureau would hire a sports management firm to run it.
The Appleton city council got an update on the plans Wednesday night.
See the renderings of the sports facility on WHBY's Facebook page