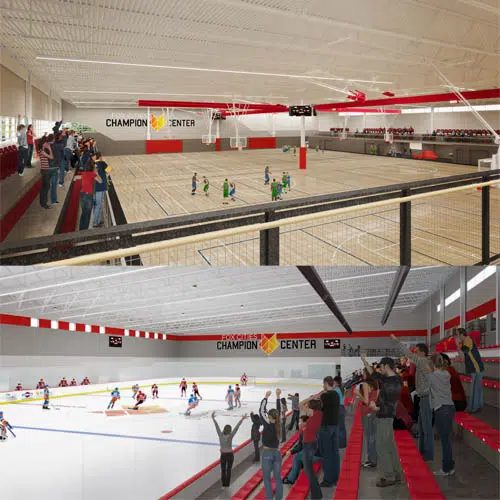 The addition of two ice rinks at a new sports facility in Grand Chute wouldn't hurt the two existing ice arenas in the Fox Cities.
That's according to Scott Horman the president of Appleton Ice. The group runs the Appleton Family Ice Center and the Tri-County Ice Arena.
Horman says there's so much demand for local ice time that programs and teams have a hard time growing and finding enough practice time. He says adding the facilities will let groups have more practice times and games.
Horman says when there are bigger tournaments at the new Fox Cities Champion Center teams could also play at the existing two arenas. Appleton Ice is expected to handle the scheduling of local ice time at all three locations.