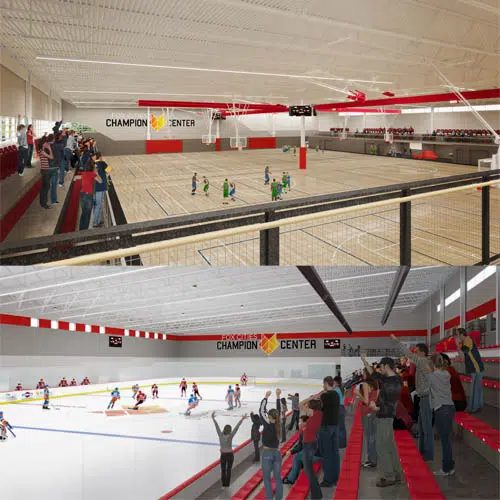 Local tourism leaders believe a sports facility in Grand Chute will generate millions of dollars a year for the Fox Cities economy.
Pam Seidl is the executive director of the Fox Cities Convention and Visitors Bureau. She says they're estimating an economic impact of $8.9 million in the first year, and up to $12 million in the fifth year, when the facility is fully operational.
Seidl says like the Fox Cities Exhibition Center, it will take some time to book tournaments at the Fox Cities Champion Center.
The facility will be near the corner of Greenville Drive and McCarthy Road. It's expected to cost $29.2 million. It will have a hard-court area, an ice rink, and a second ice rink that can be converted to hard courts.