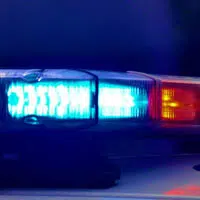 A 13-year-old boy was hit by the driver of an S-U-V in a driveway in the town of Osceola yesterday afternoon.
Fond du Lac County sheriff's officials say the boy had just gotten off a school bus in the 2100 block of Hwy B.
They say a 16-year-old boy who was pulling into the driveway ran over the boy and dragged him 100 feet.
The Campbellsport teen and his passenger, a 15-year-old boy from Eden, grabbed a jack to lift the SUV off the 13-year-old.
The victim was flown to a hospital with serious injuries.