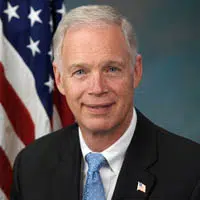 A Republican U.S. Senator from Oshkosh is reacting to today's high school shooting in Texas.
Sen. Ron Johnson says there isn't much the federal government can do about them. He says so many problems feed into the shootings, including the weakening of families, mental health issues, and drugs.
Johnson believes solutions are going to be best found by communities and families.
He says he's not a big fan of the federal government solving people's problems. He thinks there should be a root-cause analysis of the factors involved in mass shootings.
Johnson was a guest on Fresh Take with Josh Dukelow on WHBY this morning.