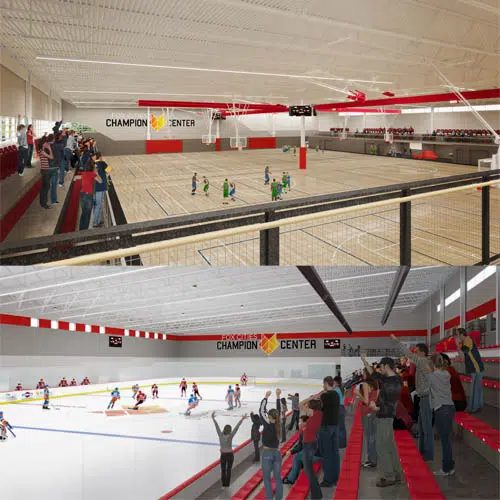 A proposed sports facility in Grand Chute could bring in tournaments from around the Midwest.
Pam Seidl of the Fox Cities Convention and Visitors Bureau says that's the goal. The Fox Cities Champion Center would have hard courts and ice rinks available. The project could cost over $29 million.
Seidl says they want to draw people from around the Upper Midwest. She says there's an increasing demand in youth tournaments.
The center would be near the corner of Greenville Drive and McCarthy Road. Construction could start this summer and the facility might open in the late fall of next year.