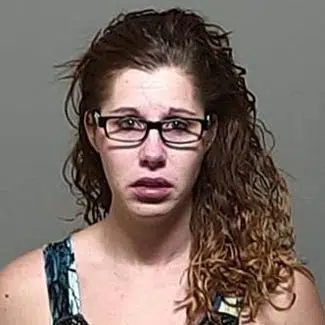 A 28-year-old woman from Nichols is pleading not guilty in a human trafficking case.
Outagamie County prosecutors say Shawna Baxter forced a low-functioning man into prostitution.
Baxter is facing charges in another case, on accusations that she took in runaways, injected them with drugs, and made them steal for her. Prosecutors say she would take them to stores to steal phones, so they could be traded or sold for more meth.