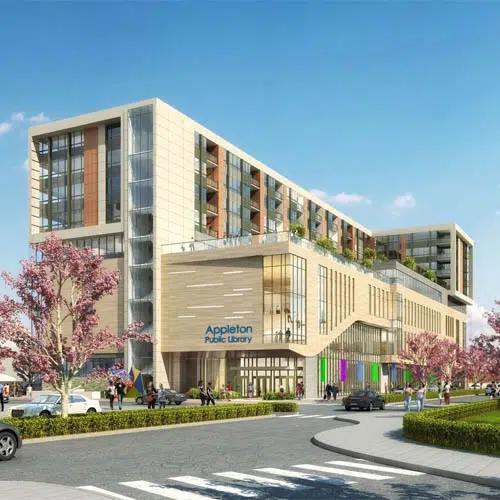 The architects that are working on the proposed new library in downtown Appleton will be meeting with the community for the first time two weeks from tomorrow.
Tina Krueger is a spokeswoman for the Appleton Public Library. She says they're doing a meet-and-greet Wednesday, June 6th at 5:00 p.m. The meeting is at the current library and it runs until 7:00 p.m.
Krueger says people will be able to share their ideas for a new library. There's a proposal to build it on the site of the Soldiers Square parking ramp. It would be part of a mixed-use project with about 100 apartments and retail space.
The city plans to hold a series of meetings throughout the design process.