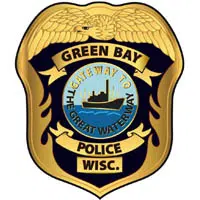 Green Bay police say they found marijuana in a home on the north side, after a man and a woman got into an argument.
They were called to the 700 block of Northern Avenue, and after separating the two, they say the woman showed them a Ziploc bag with marijuana in it.
The department's K-9 Pyro helped search the home, and police say they found a backpack with a half-pound of marijuana….and $13,000.
Officers arrested 25-year-old Seth VanDenHoven on a series of possible drug charges.