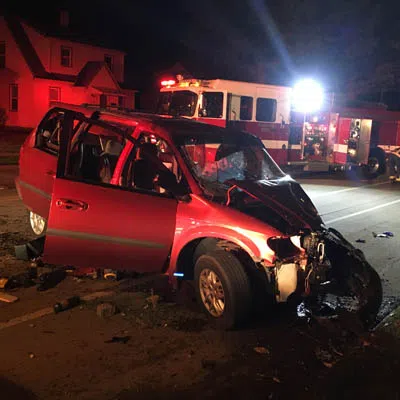 Appleton police say a 44-year-old man was arrested for drunk driving for the seventh time, after he hit a tree on the east side.
They say Randy Reynebeau was speeding in the 1900 block of E. Newberry Drive, around 9:30 p.m. yesterday. They say he missed a curve, crossed the oncoming lane, and crashed into the tree.
Police are also ticketing him for having open intoxicants and not wearing a seatbelt.
Reynebeau was taken to a hospital with significant, but non life-threatening injuries.