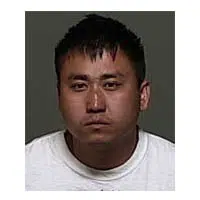 A 30-year-old man is going to prison for 10 years for a shooting on Appleton's north side.
Ger Thao was accused of firing into a neighboring apartment while five people were inside, in April of last year.
Prosecutors say Thao was angry that people were "talking trash" about him. They say he was planning for about a month to shoot one of the men.
Police were called to an apartment on Union Street, a couple of blocks north of Northland Avenue and west of Meade Street. A 35-year-old Manitowoc man was shot in the butt while he was trying to run outside.
Prosecutors say Thao was firing shots from outside and inside of the apartment.
He was convicted on charges of attempted murder, and first-degree reckless endangerment in January.
Thao will spend seven years on probation after he's released from prison.