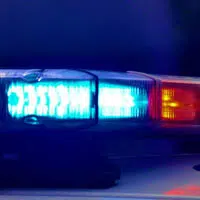 The State Patrol says the drivers of two vehicles stopped for a family of ducks crossing I-41 South, and that's what caused a crash in the Neenah area yesterday.
They say a semi driver tried to avoid a car that was stopped in the right lane, and hit a stopped car that was on the shoulder of the road.
A 54-year-old Neenah man suffered serious, but non life-threatening injuries.
The crash happened around 1:15 p.m. by the Breezewood Lane exit.