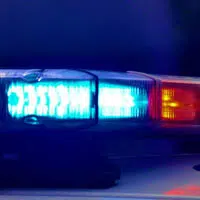 Fox Crossing police say shots were fired in Friste Park in Fox Crossing yesterday afternoon.
They say the incident happened on the Trestle Trail Bridge.
Chief Tim Seaver says the department was initially called to the park because of reports of a man with a knife. He says an officer confronted the man.
Seaver says the state's Department of Justice was called in to take over the investigation.
Investigators aren't saying who fired the shots or the condition of the victim. A SWAT team and the Winnebago Sheriff's Office were both on scene.
Police say the public isn't in any danger.
A DOJ spokesperson says there was a "critical incident."