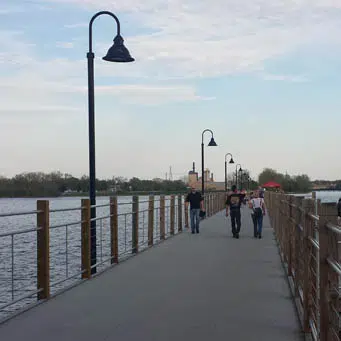 The Trestle Trail is open again after yesterday's police shooting and Fox Crossing's parks department is encouraging people not to let fear keep them away.
Director Amanda Geiser says she understands there may be some apprehension. She says an incident like this isn't the norm by any means. She says they want to encourage people in seeing what the trail actually means.
Geiser says the Trestle Trail is considered the anchor of the new Loop the Lake Trail that's expected to open next month. Fox Crossing police say an officer shot and killed a man around three yesterday afternoon. They say he had a knife and he was acting erratically and approaching people in Fritse Park.
Three years ago a 27-year-old man randomly shot and killed three people on the trail bridge before turning a gun on himself.
The state Division of Criminal Investigation is handling yesterday's case and officials don't expect to release any more information today.