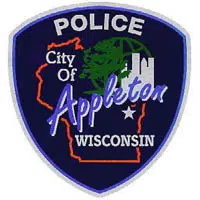 Police say they took two people into custody, after a bank robbery in downtown Appleton Tuesday afternoon.
Sgt. Dave Lund says a man and a woman went into Chase Bank in the 200 block of W. College Avenue just before 4 p.m. He says a person gave dispatchers a partial license plate for a maroon vehicle, and a patrol officer spotted one that matched the description.
Lund says the driver pulled over in a driveway, in the 900 block of W. Grant Street. He says the man tried to run away, but two officers caught him. He was taken to a hospital to be cleared medically.
The woman stayed by the vehicle, and she was arrested.
Lund says the robbers didn't show bank workers a weapon, and no one was hurt.