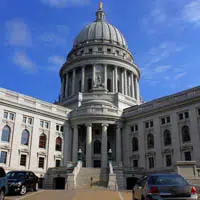 Milwaukee's mayor is deciding not to join the crowded field of Democrats in the race for governor.
Mayor Tom Barrett announced today that he won't run for a fourth time. Governor Walker defeated Barrett in 2010, and in the 2012 recall. Barrett also didn't win the Democratic primary in 2002.
Professor David Siemers is the head of the political science department at UW-Oshkosh. He says Barrett enjoys being the mayor and he probably didn't want to split the field.
There was speculation that Barrett might run, because there isn't a clear-cut frontrunner out of the 10 Democratic candidates. Right now, Siemers thinks its likely that state Superintendent of Schools Tony Evers will be the Democratic nominee to challenge Walker in the fall.