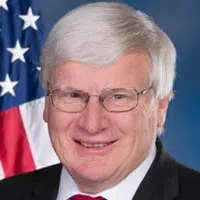 A Republican congressman says he's "with the Democrats" on the issue of letting people refinance their student loans.
Sixth District Congressman Glenn Grothman is from Glenbulah. He says the federal government is "making money off these kids."
Grothman also would like to set up a system where the federal government could withhold loans from students, if they want to go to a school that has a bad track record of graduates paying back their loans.
Grothman was a guest on Fresh Take with Josh Dukelow on WHBY this morning.