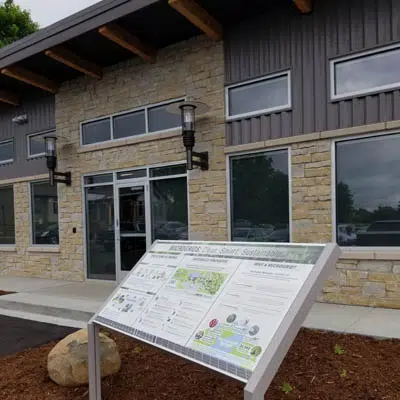 A state-of-the-art microgrid is powering the new nature center at Bubolz Nature Preserve in Grand Chute.
It uses different clean-energy sources, including solar and a hydrogen fuel cell. There's also a micro-turbine that generates energy, and a battery storage system.
If it's needed, there's a natural gas generator.
Faith Technologies and Schneider Electric partnered on the project. Faith Technologies CEO Mike Jansen says the goal is to use the microgrid to power the building for eternity.
Jansen says the system will also be used to teach students and professional engineers about the emerging technology. He says it can also be an example for businesses that might be interested in a microgrid.