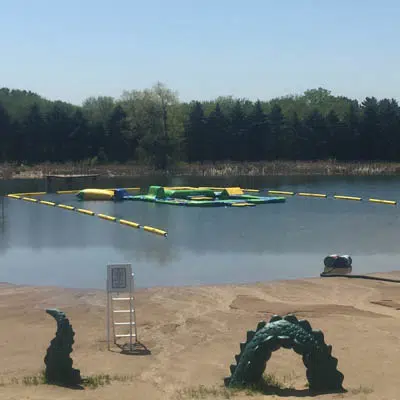 People will have a chance to try out a new floating water playground tomorrow in Grand Chute.
The inflatable system is set up at Plamann Park.
Kristine Butteris is with the Outagamie County parks department. She says it's the first publicly-owned one in the area and it has a number of features including a trampoline. She says the different sections connect to make an obstacle course.
The debut of the floating playground is part of tomorrow's annual Kids Day at Plamann Park. Butteris says they'll also have kayaking, DJs, and crafts.
It runs from 8:00 a.m. until 12:00 p.m.