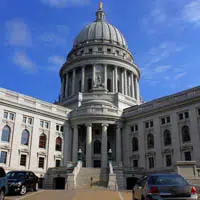 Only four of the 10 Democrats running for governor will be able to participate in a July debate hosted by the Wisconsin Broadcasters Association.
The group says the top four will be determined by the Marquette University Law School poll released closest to the July 27 event in Madison.  Also, any candidate who hasn't raised at least $250,000 by then will not be considered.
The WBA is also hosting a July 21 debate using the same rules for the Republican primary in the U.S. Senate race. State Sen. Leah Vukmir is facing businessman Kevin Nicholson and three lesser-known candidates.
The primary is August 14.