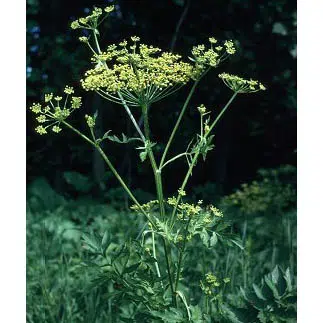 A weed that can cause burns is spreading to more parts of Wisconsin.
The DNR says the wild parsnip can be seen along roads and trails, and in grassy fields in the southern part of the state, and it's moving north.
The agency's Kelly Kearns says if the sap of the tall weed gets on your skin and it's exposed to sunlight, it can burn people. She says it's four-to-six feet tall, and it has fairly large, yellow umbrella-shaped flower clusters.
(Photo by Kitty Kohout)