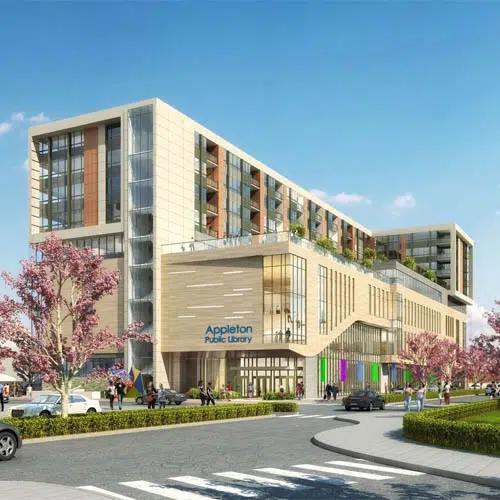 The architects working on the proposed new library in downtown Appleton will meet with the community for the first time tonight.
OPN Architects will be asking people to share their ideas. Colleen Rortvedt is the library director. She says they have some activities planned and they'll talk about how they approach each project in different communities.
The meeting is from 5:00 p.m. to 7:00 p.m. in the lower level of the library. She says there will be more opportunities for people to weigh in.
A developer is proposing to include a new library in a mixed-use project on the site of the Soldiers Square parking ramp. The building would also have about 100 apartments and retail space.