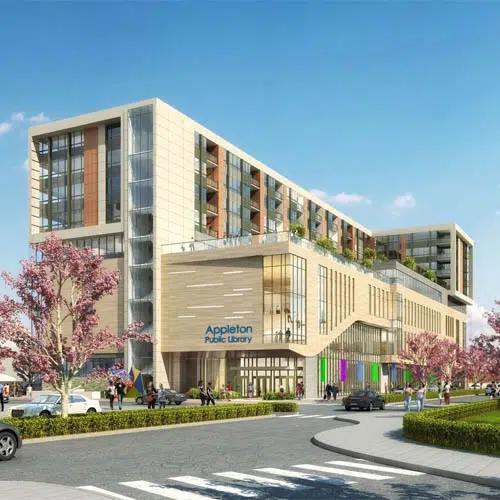 The community had a chance to meet with the architects for a proposed new library in downtown Appleton last night.
The firm OPN is working with the city to come up with a design.
Jennifer Stephany of Appleton Downtown Incorporated says they're also talking about how the building would fit into the neighborhood. She says connectivity to other buildings and activities is important, along with walk-ability and parking.
The proposal would include the library in a mixed-use development, on the site of the Soldiers Square parking ramp. There would also be about 100 apartments and retail space.
Dave Gerlach of Appleton says he likes the idea of a multi-use building to keep the public costs down. He supports having concentrated numbers of people downtown, saying it makes the downtown feel more active and alive.
Cindy Carter of Appleton doesn't support having a mixed-use building. She says she'd rather have a standalone library.
The city is planning to hold more community meetings throughout the design process.