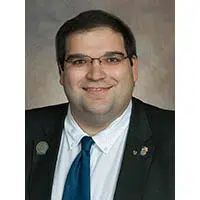 The special election for the 1st Senate District is this Tuesday and one of the candidates is Republican Rep. Andre Jacque of De Pere.
He's facing off against Democrat Caleb Frostman of Sturgeon Bay.
Jacque says there are a few key areas he'll focus on if he's elected. He says important issues are public safety, government spending, and worker training.
Jacque says what sets him apart is his ability to work with people across the political spectrum. He says he's also given more specifics about the legislation he'll pursue.
We'll hear from Frostman on Monday morning.