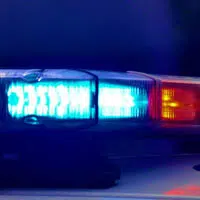 A man was hit by a train in the Dale area this morning.
The Outagamie County Sheriff's department says the man intentionally laid down on the tracks.
Emergency responders were called to the area of School Road and Shaky Lake Road around 5:30 a.m. That's just east of Highway 45.
The man was flown to a hospital by the ThedaStar helicopter.