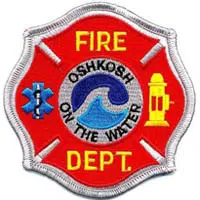 Today is the last day for the chief of the Oshkosh fire department.
Chief Tim Franz is retiring and it's the 33rd anniversary of him joining the department. He's been the chief for almost 18 of those years.
Franz says there's been a lot of changes during that time. He says the demand for services has doubled since he started. He says he'll miss the people he's worked with. He says everything accomplished over the years has been achieved together.
Franz says he's looking forward to spending more time with his family and his favorite hobby. Franz races a class of cars called "legends" that look like they're from the 1930s.
Franz says he's not going to retire completely. He says he's still going to do some consulting work for other fire departments and might get back into teaching.