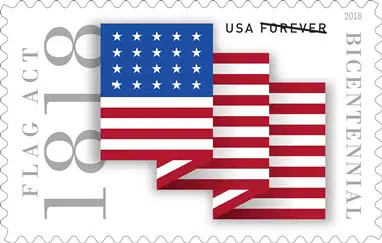 The 68th Annual Flag Day Parade in Appleton kicks off at 2:00 p.m. tomorrow.
It's the oldest Flag Day parade in the nation. Organizer Don Burich says this year's theme is Stars and Stripes Forever and they will honor the United States Army. He says the parade will include over 100 unites featuring veterans' organizations, scout troops, and patriotic floats. He says the 484th Army Band from Milwaukee is also coming. He says many military units from around the nation are also planning to attend.
The parade route is the same as in past years and begins at Wisconsin Avenue and Oneida Streets. The U.S. Postal Service will unveil their latest "Forever Stamp" dedicated to the Flag Act of 1818 at a ceremony before the parade. It's at 11:30 a.m. in Houdini Plaza.