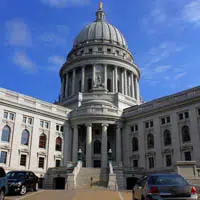 The special election for the 1st District Senate seat is tomorrow and Democratic candidate Caleb Frostman of Sturgeon Bay is talking about his campaign.
He's facing Republican Representative Andre Jacque of De Pere.
Frostman says one thing he'll focus on is jobs. He says whether that's through attracting them, job training, or technical education, it's his top priority.
Frostman says other big issues for him are natural resources and access to affordable healthcare. He says what sets him apart from his opponent is his background in the private sector and community service.
We heard from Jacque last week.