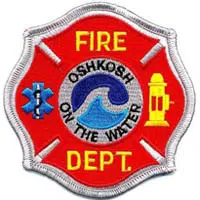 The new chief of the Oshkosh Fire Department started today.
Chief Michael Stanley took over for Tim Franz.
Stanley says he's been meeting staff and finding out more about the organization. He says he's looking at what the evolving needs of the community are and how to address them.
Stanely says they've also been talking about the upcoming summer schedule. He says they're getting ready for events like EAA, Country USA, and Summer Fest.
Stanley says they're looking for new areas to serve and opportunities to collaborate with stakeholders. He says he's happy to be a part of the community and is looking looking forward to serving it.