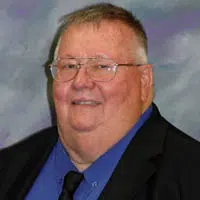 There won't be a race for a local Assembly seat, after the Republican candidate didn't have enough signatures to get on the ballot.
Jim Duncan of Grand Chute wanted to run in the 57th District. He's the chair of the Outagamie County Republican Party, and a county board member.
The State Elections Commission initially ruled that 243 of Duncan's signatures were valid. 200 are required.
Commission spokesman Reid Magney says someone filed a challenge over about 70 of them. He says upon a closer look, the commission determined that 68 lived outside of the district. Another two were serving felony sentences and weren't eligible to sign.
Magney says Duncan had 173 valid signatures, and that's short of the required 200.
Duncan was trying to challenge Democratic Rep. Amanda Stuck of Appleton.
Magney says when the commission does its initial review, workers only make sure the voters are from a municipality that's in the district. He says outside groups can go through them more thoroughly if they want, and file challenges.