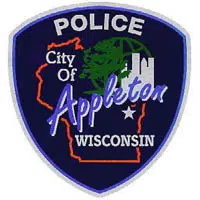 An Appleton police officer is being singled out for busting two people at Appleton East High School.
The two walked into the school in April of last year, to try to retaliate against a specific student. Police say they had two guns in a car outside.
School Resource Officer Jack Taschner didn't recognize them. Attorney General Brad Schimel gave Taschner a "Top Cop" award yesterday at a conference in Appleton.
Taschner says he sees a lot of the same faces, even though there are about 1.400 students at the school. He says the only way to become familiar with the students is to be out there with them. Taschner says he took his usual position at the end of the day and he spotted two people he didn't think fit.
Taschner also made news last fall when he led the student section in a cheer at a football game. A video of it went viral. He was named the Appleton police department's Officer of the Year earlier this year.