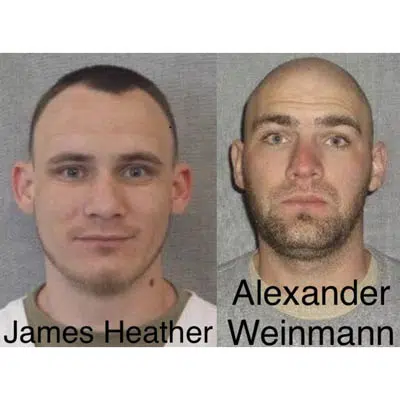 Oshkosh police say two men escaped from a minimum security prison this morning.
They say 27-year-old James Heather and 25-year-old Alexander Weinmann left the Winnebago Correctional Center in the 4300 block of Sherman Road before 9:30 a.m.
Heather was convicted of meth possession, and having a gun as a felon. Weinmann was serving time for burglary and criminal damage to property.