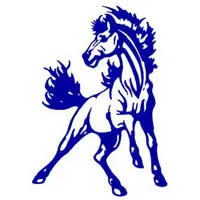 Little Chute's school board met behind closed doors Tuesday in the wake of sexual assault charges filed against a high school teacher.
The meeting was about a personnel issue and members wouldn't say whether they talked about 45-year-old Jason Lavigne. LaVigne was charged on Monday with the repeated sexual assault of a child from incidents in 1999.
The girl was a 14-year-old freshman at the time and she reached out to a school counselor in 2009. There are questions about why those accusations weren't reported to police at that time.
Sgt. Nathan Borman is with the Outagamie County Sheriff's department. He says it doesn't matter how old the report is. He says if someone reports any sort of dangerous situation for a child it should be reported to the police immediately.
The school district put out a statement saying it did a full investigation back then. It says it wasn't able to substantiate any evidence of wrongdoing.
Investigators learned about the case after LaVigne was charged in Marinette County earlier this month. He's accused of sexually assaulting a 16-year-old girl while they were boating.