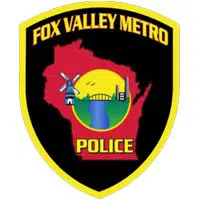 Fox Valley Metro police say they believe their investigation into a teacher at Little Chute High School is complete.
Forty-five-year-old Jason LaVigne is facing charges in two separate sexual assault cases. He's accused of assaulting a 16-year-old girl in Marinette County during a boating trip earlier this month.
Outagamie County prosecutors charged him yesterday with repeatedly sexually assaulting a former student in 1999. The girl was a 14-year-old freshman at the time, and he's accused of rubbing up against her repeatedly.
The woman reached out to a school counselor in 2009, and the school district said it did a full investigation at that point. A statement from the district says it wasn't able to substantiate any evidence of wrongdoing.