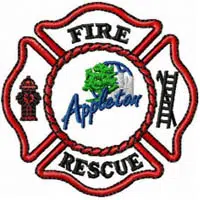 The Red Cross is helping a family of six, after a fire at a home on Appleton's south side.
Crews were called to the house in the 1400 block of S. Jefferson Street, just before 11 a.m. yesterday. No one was home at the time, but firefighters searched the house because neighbors thought someone may be inside.
The cause is under investigation. The department hasn't released a damage estimate.