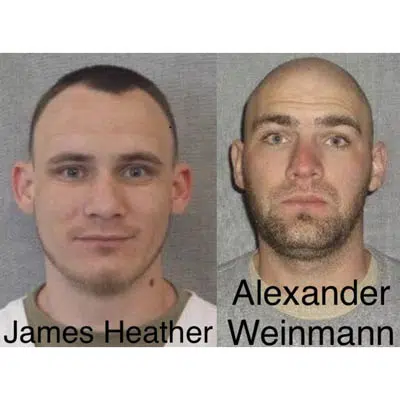 Oshkosh police say two escaped inmates were found in southcentral Wisconsin.
They say 27-year-old James Heather and 25-year-old Alexander Weinmann were taken into custody in Dane County.
They left the minimum-security Winnebago Correctional Center on Monday.
Heather was serving time for meth possession, and having a gun as a felon. Weinmann was there on convictions for burglary and criminal damage to property.