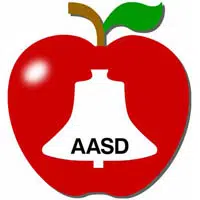 Appleton schools are getting the biggest share of the latest round of state grants for school safety improvements.
The district will receive almost $770,000.
Chief Financial Officer Greg Hartjes says they'll use $130,000 to train every staff member at every school. He says they'll learn ways to learn about a student's mental health needs, suicide prevention, and anti-bullying techniques.
Hartjes says they'll also put shatter-resistant film on glass at every school. At some places, Hartjes says they'll upgrade the P.A. system, and improve the security cameras.
Menasha is getting a nearly $165,000 grant, and De Pere will receive over $62,000.
Attorney General Brad Schimel was at Highlands Elementary School on Appleton's northwest side yesterday to announce more than $1.7 million in grants.