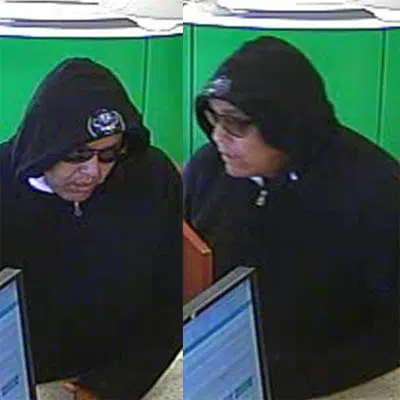 Green Bay police have pictures of the suspect from an attempted bank robbery on the west side yesterday morning.
They say he walked into Associated Bank in the 1400 block of W. Mason Street around 9:15 a.m. They say the man left without getting any money.
The pictures are from surveillance video.