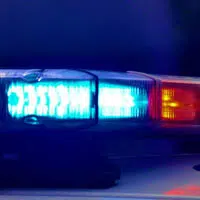 A person on a motorcycle was killed in a crash on Highway 21 between Oshkosh and Omro Sunday morning.
The Winnebago County Sheriff's department says the driver of a car was going to turn left onto Reighmoor Road around 9:45 a.m. Deputies say another driver rear-ended that car, and pushed it into oncoming traffic. They say the car hit a motorcycle, killing the passenger.
The driver of the motorcycle was taken to ThedaCare's Neenah hospital with severe, but non life-threatening injuries. The drivers of the other two vehicles were taken to hospitals with minor injuries.
Highway 21 was closed for over four hours.