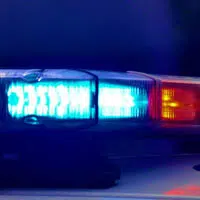 A 23-year-old Greendale woman is dead and three others were hurt in a crash in Waushara County.
The Wisconsin State Patrol says Ashley Kopczynski was riding in a car, and the driver crossed the centerline on Highway 73 near Plainfield, around 3:30 p.m. yesterday. Troopers say the 24-year-old Oshkosh man hit an oncoming SUV, and his injuries were life-threatening.
Troopers say a 50-year-old Wautoma man was driving the SUV. A 56-year-old Wautoma woman was with him, and her injuries were life-threatening.