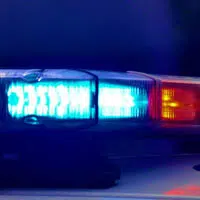 Wisconsin State Patrol is investigating a one-vehicle rollover crash that sent five people to a hospital.
Two were flown by helicopter.
Appleton Sgt. Dave Lund says I-41 North near Ballard Road was shut down for some time.
He says all five people were out of the vehicle when police got there, and they're trying to determine how many were thrown from the vehicle, and how many got out on their own.