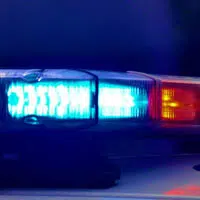 A 28-year-old Appleton man has life-threatening injuries after this morning's crash on I-41 North, and investigators believe he was driving drunk.
Five people were taken to ThedaCare's Neenah hospital around 6:15 a.m. The State Patrol says none of them were wearing seatbelts, and they were all thrown from the SUV.
Troopers say the man lost control of the SUV by the Ballard Road exit on Appleton's northeast side. They say it rolled over in a ditch.
The injuries to the other four are not life threatening.
There were lane closures on I-41 North for about three hours.