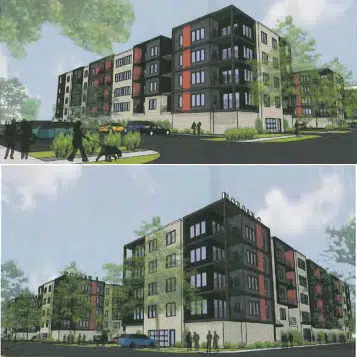 A proposed development along the Fox River in Oshkosh is progressing.
The Morgan District would be at the corner of West Sixth Avenue and Oregon Street on the south side. The city council signed off on the preliminary designs. The initial plans call for four five-story apartment buildings and six multi-unit townhome buildings.
Darryn Burich is the city's planning services director. He says toward the eastern part of the property they're looking at including a mixed-use project. He says that would include a grocery store and offices.
Burich says the developers could build high-end condos or townhomes on the west end of the site.
They still have to come back to the plan commission and city council for the final approval of the project.