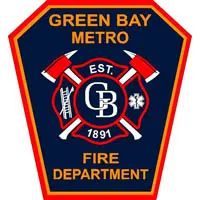 Green Bay firefighters say a child playing with a lighter started a house fire on the city's northeast side.
They say a mattress caught fire and the flames spread around 6:15 a.m. today. They say smoke and flames were coming from the home in the 800 block of Elizabeth Street when they got there.
Two adults and four children got out safely. Firefighters rescued a dog from the basement.
The damage estimate is $50,000.