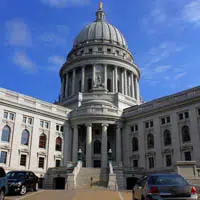 The state Supreme Court is siding with the state superintendent of schools, saying he can hire his own attorney in a lawsuit challenging his authority.
The state justice department was going to represent Superintendent Tony Evers against a conservative group's claim. The suit argues Evers has been writing school regulations without approval from Governor Walker or his administration.
Evers is one of the Democrats hoping to challenge Walker in November.